6 Tips To Care For Your Mental Health
As people move through their everyday lives and experience different problems they often forget to manage their mental health. However, ignoring your mental health can lead to other major health conditions, because your mental health directly affects your physical health.
Here are 6 tips you can use to care for your mental health to ensure you take good care of yourself.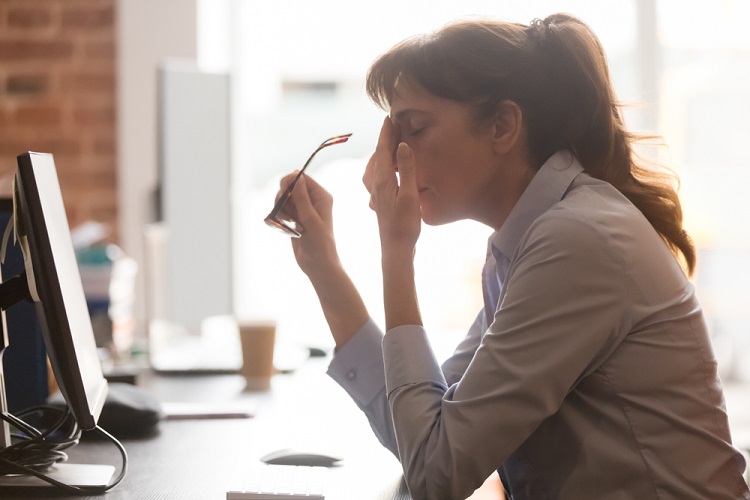 Seek Professional Help
Seeking help through a therapist or another mental health professional can profoundly affect your mental health. It is a mental health professional's job to help you learn coping skills when you face difficult situations. They provide personalized care so you can find the best ways to move about life for you and your specific needs.
They can also help you understand underlying problems that are causing stress on your mental health. They should be able to help you better understand yourself and the way that you interact with the world so that you can start to improve your mental health in a step-by-step process.
Because life is so busy these days many people don't have time to meet with a therapist or mental health professional in person. Instead, you can opt for online sessions that may be easier to squeeze into your schedule. In a post-pandemic world, some online teleconsultations are open 24/7 which means you can get care any time that you need it.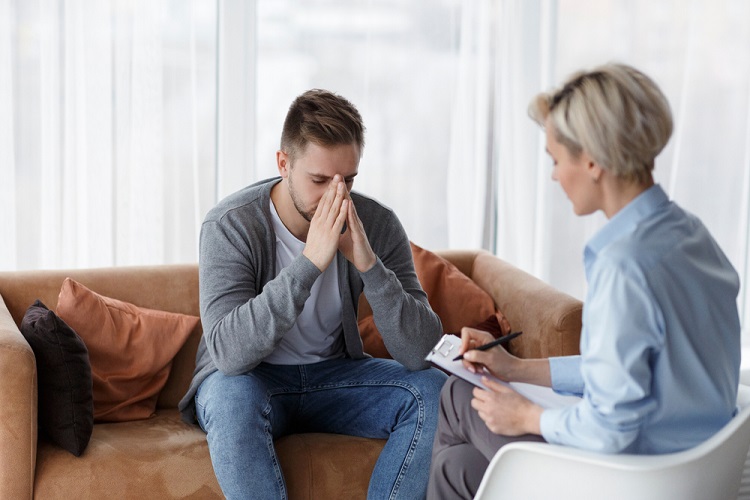 Exercise
Exercising and physical activity has been proven to reduce stress, anxiety, depression, and other negative moods. Your brain also releases happy hormones such as serotonin and endorphins when you exercise which will boost your mood.
Any form of exercise can provide you with these benefits. You don't necessarily have to go out of your way to go to a gym. You can go for a walk, do yoga, or even perform an at-home workout. As long as you're getting your body moving you will experience positive outcomes.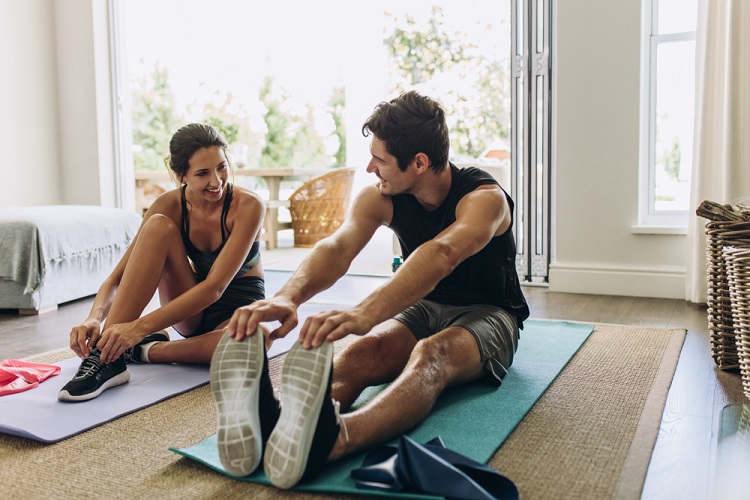 Practice Mindfulness and Meditation
Mindfulness and meditation practices are helpful because they allow you to slow down, breathe, and release any negative emotions stored within the body. It has been shown that people who practice daily mindfulness and meditation are often able to stay calm in the face of stressful situations. There are plenty of free practices on the internet where you can get started.
Make Time for Yourself
As many people are constantly on-the-go today, it is easy to lose sight of doing things just for yourself outside of work, friends, and family. But when you spend too much time giving to other people it is easy to become drained, run-down, and burnt out. Try scheduling time for yourself every week where you complete a hobby that helps you relax. Completing activities such as painting, reading, writing, or going on nature walks can boost your mood to help you alleviate stress. Creativity also helps block anxiety.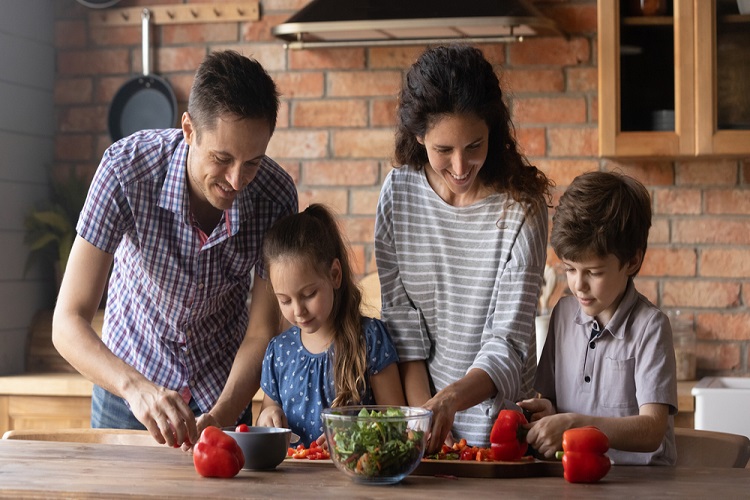 Join a Support Group
It is important to remember that you are never alone in the struggles that you face on a day-to-day basis. Many people in today's world struggle with anxiety, depression, and other difficult mental health issues. Joining a support group could help you cope with your mental health while also finding a community of like-minded individuals.
Sometimes you need people who are going through similar situations to hear you and understand you. Finding a support group unique to what you are experiencing can help you connect deeply with other people while sharing the weight of what you are going through. This can all lead to positive outcomes for your mental health.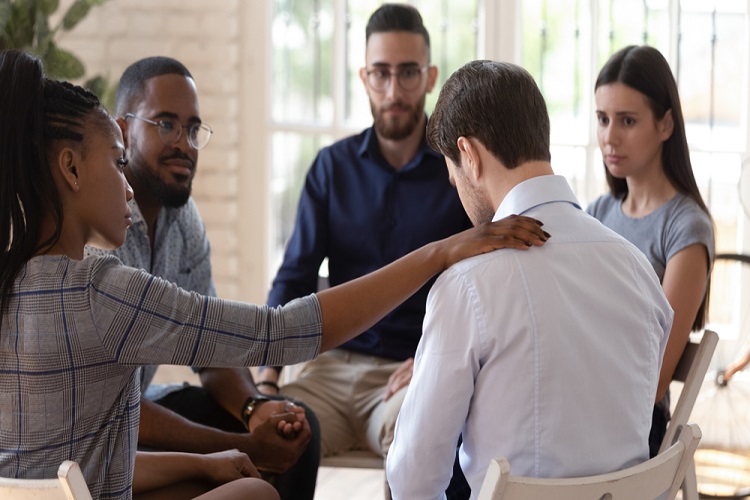 Talk to People You Trust
If you are uncomfortable joining a support group that is okay. But it is still important to share your struggles so that you are not carrying the weight of them alone. A good way to do this is to open up to people that you know and trust and share your struggles and experiences with them. When you release negative emotions by talking about them it helps you to feel free of them which will make space for more positive emotions to come through. It can also be helpful to have people hear you and provide advice on situations so you feel less alone.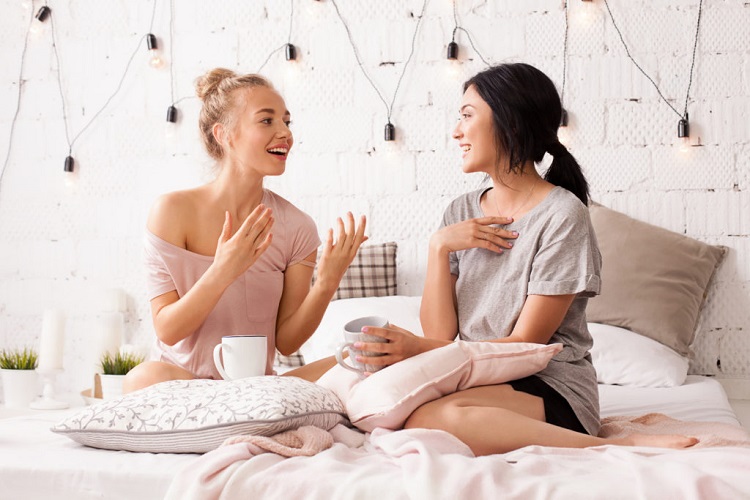 Final Thoughts
Do not neglect your mental health, it is just as important as your physical health and is necessary to maintain in order to live a long and healthy life. In today's world, it is becoming more mainstream to talk about your internal struggles and there are plenty of resources to help you cope with the struggles of life. Remember that you are never alone and you are worth taking care of.