All-Natural DIY Bug Sprays That Actually Work
Every year as summer comes, we start to see an influx of biting pests. From the never-ending itch, the lasting scar that remains, and the diseases that insects carry, it is understandable that we all want to prevent ourselves from being victims of a pest's wrath.
There are several bug spray companies on the shelf that are often packed with ingredients that most people wouldn't feel comfortable applying to their bodies. DEET and Permethrin are just two chemicals that are not only very harmful to the environment but also harmful to humans and animals.
So, for the people that want to keep themselves and their families all-natural, here are a couple of DIY bug repellent ideas to last you the entire summer.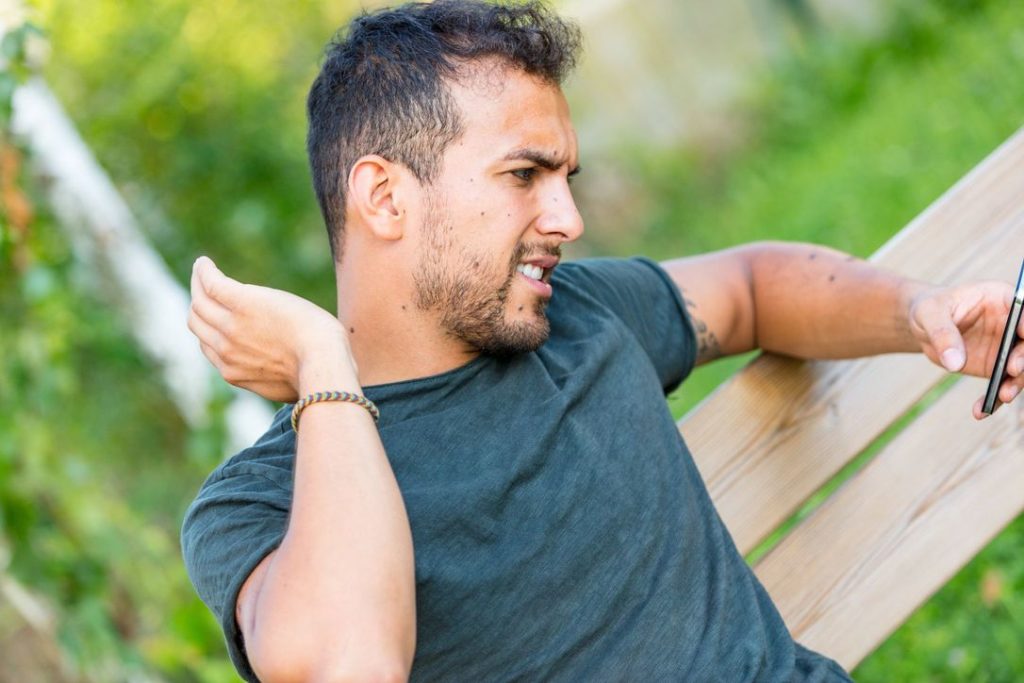 What's Wrong with DEET?
DEET is present in most insect repellents sold at your local supermarket or pharmacy and has an interesting debate on whether it is safe or not to use. In 2014, the Environment Protection Agency (EPA) ruled that regarding the use of DEET, there was no health concern for the general public, including children. 
Although the EPA claimed DEET is safe to use, most families and individuals are still concerned about the possible adverse effects that can come from using a product consisting of DEET. Dr. Abou Donia, a Duke University pharmacologist, found that children exposed to DEET are at a higher risk of changes to the brain due to their skin more readily absorbing chemicals. The EPA has yet to do thorough research regarding these findings, so it is always best to do your own in-depth research.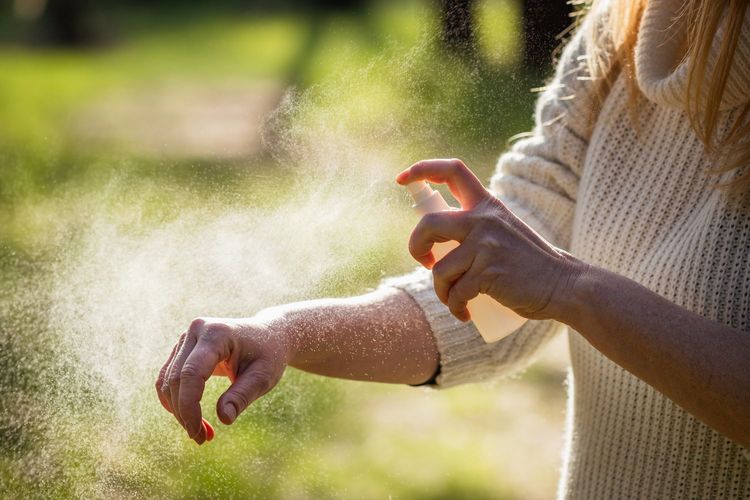 Essential Oil Bug Spray
This homemade recipe includes essential oils, which are used often and are highly effective as natural bug protection. It is important to keep in mind, however, that essential oils, without the use of a carrier oil, should never be put directly on the skin as they can possibly cause rashes and allergic reactions.
When making this recipe you are free to mix and match to find smells that fit your palate. A few essential oils that have insect and mosquito-repelling properties: citronella, clove, lemongrass, rosemary, tea tree, cajeput, eucalyptus, cedar, catnip, geranium, lavender, and mint. For this recipe get your favorite essential oil, rubbing alcohol, witch hazel, and water. Find an easy-to-use spray bottle and mix the ingredients until well combined, now it's ready for use.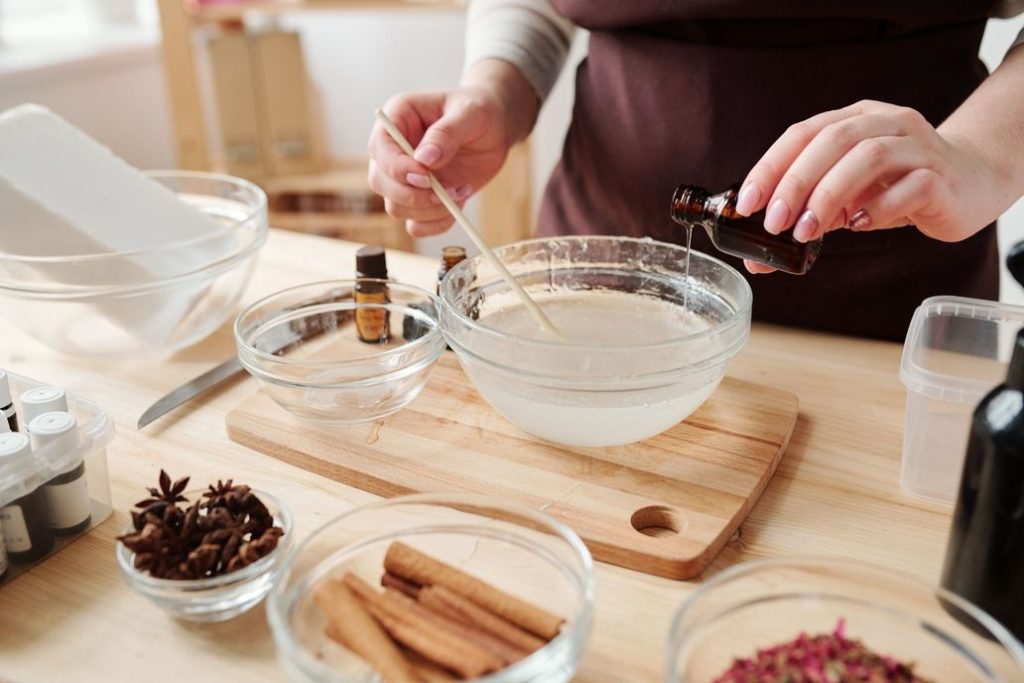 Don't Like Essential Oils? Use Herbs
If you do not feel comfortable using essential oils, then dried herbs from the previous list can be used instead. Combine vinegar, water, rubbing alcohol, witch hazel, and dried herbs. Mix well and allow the product to sit for 24 hours before use. 
This recipe can often be used directly on the skin because the active ingredient isn't in its most concentrated form. However, with that in mind, the potency of this DIY recipe is not as high as the previous one. So, make sure to reapply the repellant as often as you can.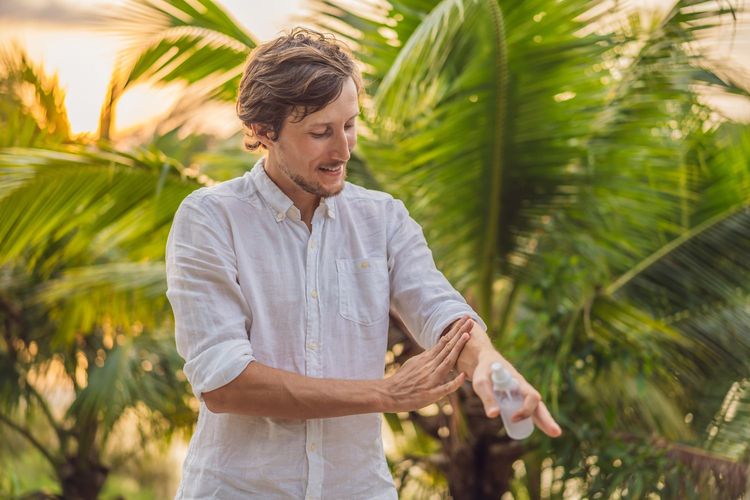 Vinegar Tick And Insect Repellent 
For those constantly interacting with tall grass or the deep woods, this recipe is for you. Though as a minor warning, due to the use of apple cider vinegar, this recipe will have a strong smell while wet, but rest assured that once it is dried the smell almost disappears.
This DIY recipe consists of one bottle of apple cider vinegar and two tablespoons of each of the five herbs of your choice. This recipe also has antiviral and antibacterial properties and is sometimes consumed orally for the prevention of sicknesses, just make sure to accompany it with water.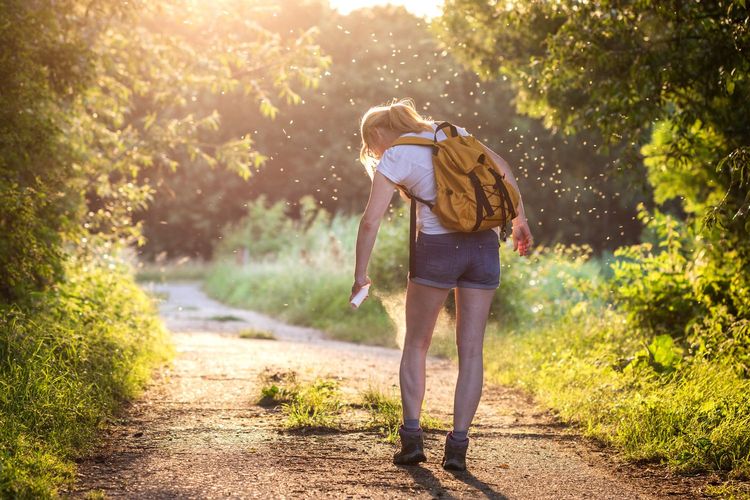 Still Unsure About Using These On Your Skin?
There are several other methods that can be used that keep in mind your need for non-toxic and non-evasive repellants. If you or your children are sensitive to smells, you can search for non-toxic, insect-repelling bands, that are also effective. 
However, if you prefer not to use ingredients like vinegar, witch hazel, and alcohol, feel free to rub the herbs directly on your skin, focusing on your body's "hot spots," like your neck, underarms, or behind your ears. Another alternative is planting "insect-repelling" herbs around and inside your home.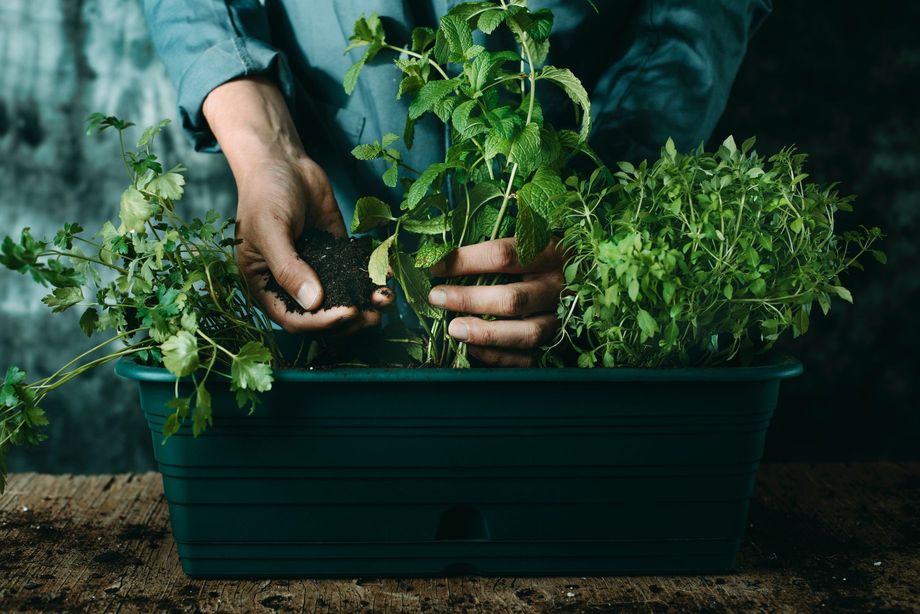 Store-Bought Natural Insect Repellent Options
If the idea of making your own insect repellant still does not sound pleasing, there are healthier options for bug repellants on the market. It is nice to know that there are convenient options you can choose from if you are ever in need or if you ever forget to bring some when traveling.
Some suggestions are:
Herbal Armor
Babyganics Natural Insect Repellent Wipes
Badger Essential Oil Insect Repellent
When using any products or recipes found in this article, it is essential to spot-test on a small area of skin to check for allergic reactions. What works for others, may not necessarily work for you, so keep that in mind.