The Wellness Circle of Trust
One of the most important components of any healing journey is knowledge (duh). The question, though, is where do you acquire the knowledge that you need to actually begin to improve your health?
These are the people from whom we draw much of our inspiration, information, and even education. We consider this incredible collection of people our circle of trust. Please note that this list is always changing (as are most health and wellness ideas and concepts), so this is merely a snapshot in time. But for today, this is a who's who of trustworthy resources to know.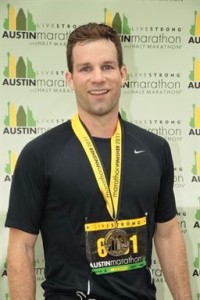 Abel James
After years of sickness and frustration, Abel James decided it was time to take his health into his own hands. Ignoring conventional wisdom (as well as the advice of doctors and so-called gurus), James embarked on a journey of self-education and healing. The results were dramatic, as he healed his dysfunctional thyroid, reversed his hypertension, and dropped 20 pounds in 40 days.
Fast-forward a few years and Abel James is feeling and looking great. He's become a go-to source (he refutes the notion that he's a guru of any kind) for people who want to improve their health through real food and smart exercise while dodging misinformation and glitzy marketing. His site, Fat-Burning Man, offers many practical tips for how to quickly improve your health.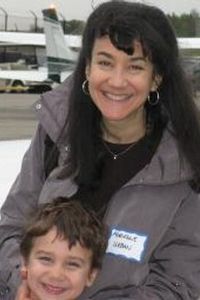 Adrienne Urban
Adrienne Urban didn't become the healthy living expert she is today easily. When she and her family were hit with a series of health crises, Adrienne was forced to take her life-long interest in healthy living and eating to the next level. She buckled down and devoted herself to countless hours of research, not giving up until she got to the root causes of her family's health problems.
Years later, Adrienne Urban now shares what she's worked so hard to learn on her blog, Whole New Mom. Check out her blog for in-depth articles on a number of health issues, such as candida overgrowth, autism, adrenal fatigue, thyroid disease, and life-threatening food allergies. You can also find information on whole food nutrition, how to reduce toxin exposure at home, and how to live simply and sustainably.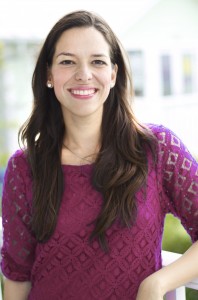 Alejandra Carrasco, MD
It was while studying literature and Spanish during her undergrad years that Dr. Alejandra Carrasco first discovered her passion for alternative healing. In her quest to discover what true health and healing look like, Dr. Carrasco has studied at numerous institutions, including with Dr. Andrew Weil at the University of Arizona Program of Integrative Medicine. She also founded her own innovative medicine practice, Nourish, in Austin, TX.
At Nourish Medicine, Dr. Carrasco educates the public about integrative and functional medicine— what it is, how it can help, and what you can do to get started on your own health journey! Check out her website for delicious, plant-based, whole-food recipes, information on where to find healthy and eco-friendly caterers, event spaces, and hotels in your area, and many other resources on living a nourished life.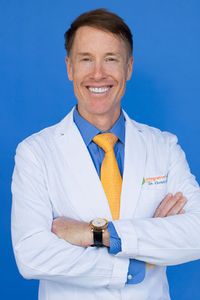 Alan Christianson
In 7th grade, at the age of 12, Dr. Christianson struggled with seizures and obesity caused by cerebral palsy. After being bullied by some of his peers, Dr. Christianson decided he was through with being a victim to his illness. He read and researched like a madman, and despite being only 12 years old, he put together his own nutrition, exercise, and recovery plans! Years of hard work later and Dr. Christianson is now fitter and healthier than most of his peers!
These days, Dr. Christianson spends his days mountain unicycling, rock climbing, and making TV appearances to educate people about health. He practices naturopathic medicine and has written three books on the subject. His website, Dr. Christianson, is a gold mine for those struggling with adrenal fatigue, hormonal imbalance, and/or thyroid issues.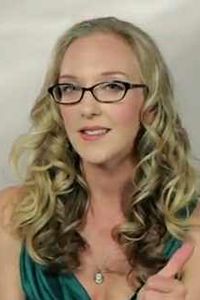 Alexandra Jamieson, CHC
Despite being raised on an organic farm by health-conscious parents, Alexandra Jamieson was heavily addicted to sugar as a young adult. She spent years blissfully feeding her addictive cravings before finally being bluntly faced with reality. Her doctor gave her a choice: take a handful of prescription drugs every day or face up to her harmful lifestyle and heal herself. She decided to walk the path of healing, and years later, thousands of people are glad she did!
After spending years as a vegan, Alexandra now leads a community focused on non-judgmentally following your body's cravings and learning what they have to teach you. Jamieson helps people trust and follow what their bodies want day to day, whether that's a vegan diet or one full of meat and donuts. Check out her tribe, "the clan of the crave bears," at her website Alexandra Jamieson.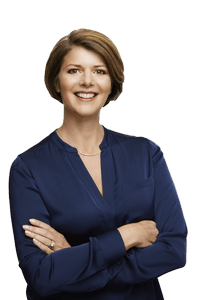 Amy Myers, MD
During medical school, Dr. Amy Myers struggled with more than research and finals— she also battled the autoimmune disorder Grave's disease. After both conventional and alternative medical treatments failed to help her in this battle, Dr. Myers spent years searching in vain for a medical approach she could devote her life to. Finally, after getting her MD in conventional medicine and working in the Austin ER for two years, Dr. Myers found what she was looking for: functional medicine!
Since then, Dr. Myers has built her life and career around her firm belief that every person's body and medical history is unique, and as such, people need functional, personalized medicine for true healing. At her website, Dr. Amy Myers, you can find programs, books, and a whole community dedicated to helping you find your own personalized healing path to conquer autoimmune disorders, poor gut health, thyroid issues, and more.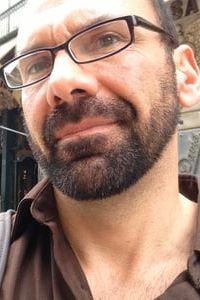 Alex Vasquez, DC, ND, DO
Dr. Alex Vasquez has spent the last couple decades collecting degrees from various medical institutions. He's bagged three doctoral degrees: a Doctor of Chiropractic at University of Western States, a Doctor of Naturopathic Medicine at Bastyr University, and a Doctor of Osteopathic Medicine at Texas College of Osteopathic Medicine. He's published several books and articles and these days is focused mainly on preventative medicine and health.
At his website, Inflammation Mastery, Dr. Vasquez provides personalized consultations via phone or Skype for people (and doctors of patients) suffering from autoimmune diseases. His website also offers access to online courses, books, videos, and articles on how to reach health and vitality using nutrition and functional medicine.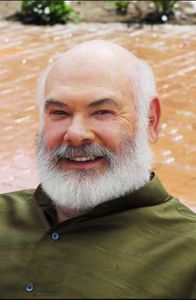 Andrew Weil, MD
For the last 30 years, Dr. Andrew Weil has used his Harvard education and decades of experience to practice and teach integrative medicine— a philosophy of health that includes body, mind, and spirit. Dr. Weil has written 14 books about the power of this healing modality and now sits as the head of Arizona Center for Integrative Medicine. Now 74 years old, Dr. Weil is still going strong! He spends his days working to build a future where everyone has access to a truly integrative healthcare system.
At his website, Dr. Weil, you can find a staggering amount of information on healthy living, healthy aging, diet and nutrition, and vitamins, supplements, and herbs. Dr. Weil's efforts are truly changing the world of medicine; head to his site and join millions of other people who've improved their health thanks to his advice! A word of caution— despite his mission, some of Dr. Weil's articles can trend toward conventional medicine, depending on the topic.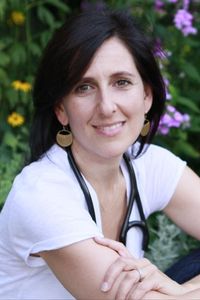 Aviva Romm, MD
Dr. Aviva Romm became a natural health pioneer and an internationally renowned expert in integrative medicine before going to medical school— talk about a powerhouse! After spending years as a midwife and doing health research on her own, Aviva Romm went to Yale to become a certified physician. Dr. Romm now brings her extensive knowledge of both conventional internal medicine and alternative, integrative medicine to people around the world, helping them heal naturally whenever possible.
If you're sick and tired of feeling sick and tired, Aviva Romm's website, Aviva Romm, is where you need to go. You can find information on how to work with and heal from hormone imbalances, chronic inflammation, adrenal fatigue, autoimmune diseases, and more, with an emphasis on women's health.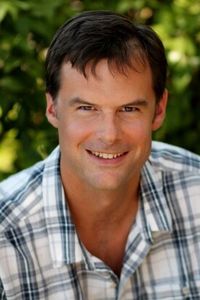 Ben Lynch, ND
Ben Lynch took the path less traveled on his journey to becoming a naturopathic doctor. After taking a break from college to travel the world, he discovered Ayurvedic medicine through experience with his own illness. Upon his return, he finished school with a bachelor's in cell and molecular biology and went on to pursue his naturopathic medical degree.
Dr. Lynch specializes in helping people to understand the effects of poor methylation and how it relates to our own individualized genetics. His website mthfr.net helps break down the MTHFR gene mutation, offers unbiased research, and provides support for those dealing with this specific condition. For anyone curious about methylation and MTHFR, this is your ultimate source.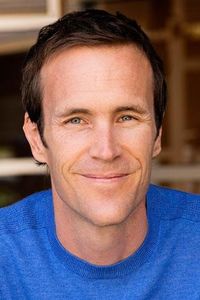 Chris Kresser, LAC
Chris Kresser found his passion for integrative medicine after dealing with overcoming his own illness. After seeing countless doctors with no results, Chris began to take matters into his own hands. Through his own research and experimentation, he was able to heal himself and now shares information that helps others do the same. Graduating from UC Berkeley and then the Acupuncture & Integrative Medicine College, he brings a ton of experience with his perspective.
Through his website chriskresser.com, he shares well-researched articles on every integrative health subject you could imagine. The depth to which he goes to compile this information makes him a standout source. Well-organized and extremely user-friendly, this is a great place to start researching any questions or curiosities you may have for the world of alternative health.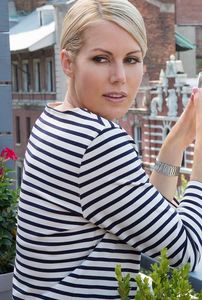 Dana James, MS, CDN
Dana James is a food coach and nutritionist who's passionate about combining her knowledge of nutrition with psychology and applying it specifically to women. As the founder of Food Coach NYC and LA, she advocates for a multifaceted approach using functional medicine nutrition to heal both biochemically and psychologically.
Dana's website foodcoachnyc.com is the place to go if you're looking to heal both emotionally and physically. From online courses to food plans, this is a practical source for anyone wanting to take actionable steps toward optimizing their overall health and well-being.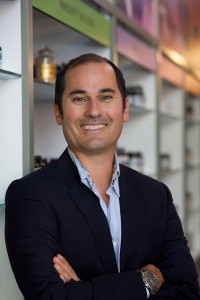 Daniel Kalish, DC
After helping thousands of patients over 20 years of chiropractic practice, Dr. Kalish decided to share his methods with other practitioners. He implemented a program based in functional medicine that addresses three key areas: hormones, GI health, and detoxification. By using lab data, he's able to help people and practitioners understand how to truly heal.
Through his website, kalishwellness.com, he offers client consultations in addition to free resources on ways to improve overall health. This meticulously curated resource is perfect for anyone looking to deepen their understanding of how to use data to measure overall health and function.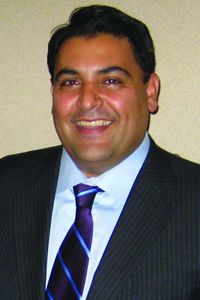 Datis Kharrazian, DC, DHSc, MS, MNeuroSc
An expert in the field of functional neurology, Dr. Kharrazian is a go-to source for anyone looking to get answers on the brain and immunity. He currently holds a research fellowship Harvard, and his career has played a major role in integrative and alternative health education through his writing and research. He not only holds a Doctorate in Chiropractic but a Masters in Nutrition as well and is very active in various organizations that help bring alternative health research to light.
Dr. Kharrazian's main focus is on autoimmunity, its relationship to environmental factors, and how the brain is affected. His website drknews.com also includes well-researched articles specifically related to the effects of gluten and how diet relates to autoimmunity and brain function. Check out his articles if you find yourself struggling in any of these areas. You'll be sure to find straightforward and reliable information.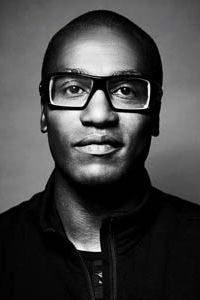 Darryl Edwards
Darryl Edwards is a fitness and nutrition expert who does things a little differently. After discovering how to transform his health using primal principles of movement and food, Edwards left his investment banking career behind. He founded Primal Play as a way to inspire others to get moving and enjoy it.
Darryl is an amazing resource for anyone who hates exercise but wants to get moving. Head over to his website thefitnessexplorer.com for practical tips and videos on how to adopt a more primal lifestyle for health and vitality.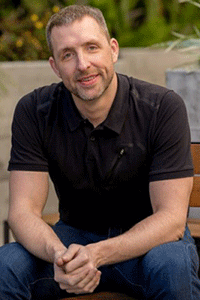 Dave Asprey
As a young tech entrepreneur, Dave Asprey found himself massively overweight and dealing with an array of negative health symptoms. Frustrated with mainstream advice to work out harder and eat less, he used his programing methodology to apply systems thinking to "hack" his own body. Discovering the benefits of yak butter tea in the heights of the Himalayas inspired him to flip the script on the low-fat craze of the time. He quickly realized the power of fat in fueling an optimized brain and Bulletproof Coffee was born.
Asprey has since delved into every facet of biohacking, from high-tech gadgets to supplementation. His blog The Bulletproof Executive is a source on all things biohacking. From hacking your sleep for performance or increasing your brainpower, if you want to "upgrade" any part of yourself, Bulletproof is the place to start.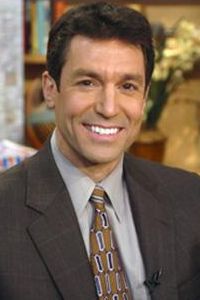 David Katz, MD, MPH, FACPM, FACP
Dr. Katz is the founding director of Yale University's Yale-Griffin Prevention Research Center and current president of the American College of Lifestyle Medicine. He has spent his career publishing scientific articles and books relating to preventative medicine and nutrition. Additionally, he holds a Master's in Public Health and established the True Health Initiative to help bridge the gap between what we know about lifestyle medicine and how we put it into action.
Through his blog and articles on his website, davidkatzmd.com, he covers a range of topics that take on a big-picture approach to healing our world. This is a useful source for someone who's just beginning to explore beyond the mainstream perspective on health.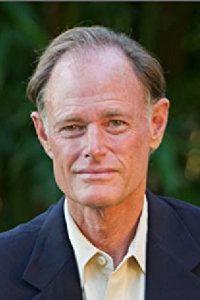 David Perlmutter, MD
Dr. Perlmutter is a neurologist whose work on the connection between grain-based diets the brain made him a New York Times best-selling author. As a medical doctor, he advocates for lifestyle and diet-based programs that eliminate grains and gluten in order to achieve optimum brain health. His book, Grain Brain, delves deep into the science and argument that grains aren't an ideal food source for humans looking to maintain high cognitive function.
In a world where dementia, Alzheimer's, and other brain diseases are seeming to run rampant, Dr. Perlmutter's work holds high value. His website www.drperlmutter.com offers scientific support, recommended reading, and other valuable resources on how and why to go grain-free for brain health.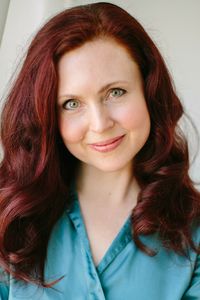 Deanna Minich, PhD, CNS
While studying a pre-med track, Deanna Minich began experiencing health problems and was quick to question the system in front of her. She observed that the medical world she was in wasn't providing improvements for her or others. As a seeker of truth, Minich soon altered her path and decided to pursue a post-grad in research on nutritional biochemistry and metabolism.
Deanna now writes and speaks about how our emotions and spirit interact with our physiology. Though she's rooted in heavy science, she isn't afraid to add a little color to her approach. Drawing from Ayurveda, TCM, and other modalities, her philosophy considers the role of our mental and emotional state as a key to true wellness. Through her blog, books, and programs at deannaminich.com, she offers actionable advice on how to achieve balance in both nutrition and life.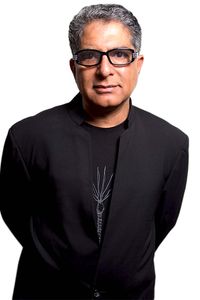 Deepak Chopra, MD
Deepak Chopra began his career as a promising western medical doctor. Despite what many would deem as "success," he was miserable in his job and disheartened by the western medical approach as a whole. After exploring transcendental meditation, Dr. Chopra shifted gears and dove head on into mind-body medicine. He quickly realized just how impactful our mindset is to our overall health and began sharing this idea with the masses.
His message resonated with millions and has sparked a dedicated following. His website, www.deepakchopra.com, is the ultimate source for all things mind-body, from meditations to questioning the meaning of life itself. The Chopra Foundation is a source for research and scientific backing for his philosophy. Here you can find current research as well as past studies that explore the role of the mind in health.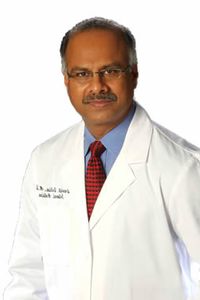 Derrick DeSilva, MD
Dr. DeSilva is a practicing internal medicine doctor who's passionate about building a bridge between eastern and western medicine. He feels that each realm of medicine has valuable tools to offer and should be considered when treating patients. He believes in treating the whole person on an individual basis.
His radio show "Ask The Doctor" is a platform for sharing his knowledge as a medical doctor who supports alternative approaches.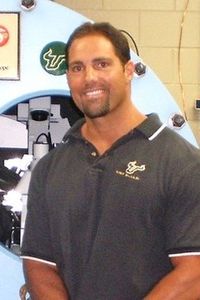 Dom D'Agostino, PhD
As a member of the faculty at the University of Southern Florida, Dr. D'Agostino focuses on metabolic research and its role in the advancement or prevention of disease. Some of his most important findings have been on the positive role of ketosis in disease treatment.
The studies he conducts are key resources for anyone curious about how ketosis affects everything from seizures to cancer with promising results. He's published over 20 different studies that examine metabolic roles in disease and ketosis. You'll find him on many of the "biohacking" podcasts, or you could dig into the science yourself. A compilation of his research can be found here.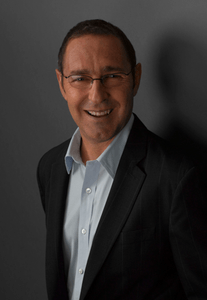 Frank Lipman, MD
Dr. Lipman is a medical doctor who has found success treating patients using an integrative approach. Combining western medicine with alternative therapies, he sees each patient as a unique case who should be treated as such. He focuses on engaging his patients in their own health and inspiring sustainable wellness through his Eleven Eleven Wellness Center in NYC.
His blog is a diverse source of information that spans many subjects. From food to environment and culture, it covers all aspects of what creates a healthy person.
Geo Espinosa, ND
Dr. Geo is a naturopathic doctor and board-certified acupuncturist who specializes in treating and writing about men's health issues. As the director and founder of NYU Integrative & Functional Urology Center, he focuses on building health to prevent problems than many men are plagued with as they age.
Not only is he passionate about treating patients, he enjoys sharing his knowledge and experience on his blog, drgeo.com. Through his writing, he aims to empower those looking for answers by making the latest scientific studies and conclusions understandable to the masses. Dr. Geo is a wonderful source for anyone dealing with male health issues and especially those suffering from prostate cancer.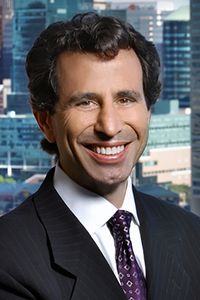 Gerard Mullin, MD
Dr. Gerard Mullin is a board-certified internist and gastroenterologist who specializes in integrative medicine as well as nutrition. As a digestive health expert, he's spent much time studying the connection of the microbiome and gut health to other human systems.
One thing Dr. Mullin prides himself most on is his commitment to science. Through his work, he's determined to share the most unbiased, clinically and scientifically supported truth he can. He advocates for authentic interpretations of the most recent literature and embraces the complexity within the findings.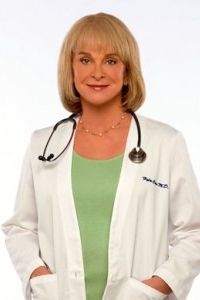 Hyla Cass, MD
Dr. Hyla Cass is a practicing integrative psychiatrist who focuses on addiction recovery through natural principles. She's a firm believer of treating the patient as a whole and considers the many aspects that can fuel addiction. Dr. Cass understands the value of getting to the root cause of issues and applying the most natural treatment possible.
Through her website, cassmd.com, Dr. Cass shares the latest information on an array of mental health problems, potential causes, and natural treatments. Her understanding of western medicine also offers her a unique perspective into how to supplement to offset the damaging side effects of prescription medication. With so many people currently prescribed psychiatric drugs, Dr. Cass is a valuable integrative resource who considers every angle of treatment.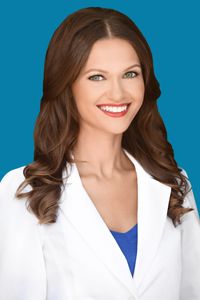 Izabella Wentz, Pharm.D., FASCP
As an undergrad studying pharmacy science, Dr. Wentz was struck with mono and never felt like she quite recovered. Over the years, she grew more and more tired and sick and finally discovered that she had Hashimoto's. With her science and medical background guiding her, she began to entertain the thought that she might be able to make positive changes to her health through lifestyle adjustments.
After years of research and self-testing, she was able to turn her journey into a practical guide to treating Hashimoto's with lifestyle changes. Through her books and articles, she emphasizes finding and treating the root cause Hashimoto's and hypothyroidism. For anyone struggling with thyroid issues, her blog thyroidpharmacist.com is a haven of helpful information vetted by both a medical professional and someone with first-hand experience.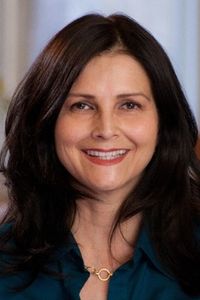 Jeanette Ryan, DC
As a child, Jeanette Ryan suffered endless symptoms including asthma, eczema, and insomnia. When she became a young adult, she was plagued with chronic fatigue and was often bed-ridden. Her health experience inspired her to seek out biokinesiology, which finally enabled her to heal. Naturally, she mastered this technique of using reflexes to align and heal the body. She specializes in non-force chiropractic, homeopathy, functional medicine, and therapeutic nutrition.
Through her practice in California, she helps other seek the same healing she found for herself. Her website, drjeanetteryan.com, provides practical lifestyle tips and recipes to support wellness.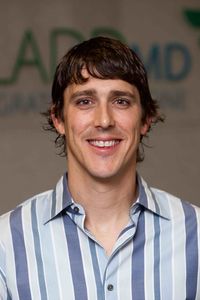 Jeff Gladd, MD
Dr. Gladd spent the first portion of his medical career running a standard western medical practice. Somewhere down the line, he began exploring the role of nutrition in health, both personally and in practice. What he soon discovered was just how misguided his training had been. After losing 50 pounds and feeling younger than ever, Dr. Gladd decided to stray from the "diagnose and prescribe" method of medicine and switch to something a little more effective.
In addition to running his clinic, Gladd now advocates for putting the "health" back in healthcare. Through his blog at gladdmd.com, he fulfills his mission to educate others on various topics of health, nutrition, and technology.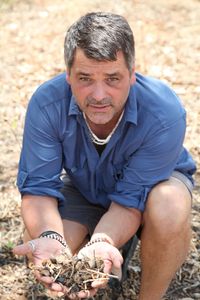 Jeff Leach
Jeff Leach, was enticed to explore the role of diet and gut health when his daughter was diagnosed with type 1 diabetes. In order to understand the role of genetics in combination with environment, he began to study how our gut microbiome can affect the manifestation of disease. He quickly realized that a compromised flora may be responsible for activating autoimmune diseases such as type 1 diabetes.
He now works to spread awareness of the impacts of the drastic change our human ecology has undergone in the past hundred years. His research covers topics such as the history of the human microbiome and how it's affected by socialization and geographical locations. His work spans the globe in an effort to understand our human past in order to prevent and treat modern disease.
Jill Carnahan, MD, ABFM, ABIHM, IFMCP
Dr. Jill Carnahan fought a battle of epic proportions to get where she is today. In her third year of medical school, she was diagnosed with a deadly form of breast cancer. After a long, hard-fought battle, she came out physically weak but cancer-free only to end up with Crohn's disease months later. Refusing to take her doctor's approach of drugs and surgery, she took matters into her own hands. She found that through nutrition and supplementation, she was able to make drastic improvements to her condition.
Now Crohn's and cancer-free, Dr. Jill has taken her new lease on life as a sign to help others achieve the same success in health. She works as a patient consultant in functional medicine in addition to sharing information through her blog at www.jillcarnahan.com. For anyone trying to get to the bottom of their health problems, Dr. Jill is a go-to resource.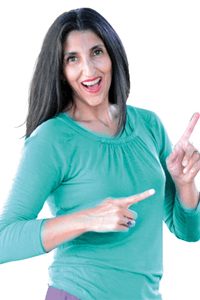 Jini Patel Thompson
Jini Patel Thompson's journey began when she was diagnosed with Crohn's at age 17. For three years she followed doctors' orders with no results. Coming from a family of medical professionals, her scientific nature and curiosity led her down a path of research and self-experimentation with natural healing. After successfully healing her own supposedly "incurable" digestive disorder, she couldn't help but share her methods with the world.
Through her website listentoyourgut.com, she's compiled protocols to heal all sorts of digestive issues as well as many other pathologies. Her straightforward approach is symptom-based with outcomes that work. For anyone struggling with a specific ailment, this is a one-stop shop for actionable advice to get you healthy.
Joel Evans, MD
Dr. Joel Evans is a practicing integrative OB/GYN and founder of The Center for Women's Health (centerforwomenshealth.com) based in Connecticut. Dr. Evans looks at women's health from a holistic perspective and has explored the intimate connection between hormones and gut health. An advocate of associating mind-body principles, he views women's health as achieving the proper balance of both the tangible and intangible.
As the chief medical officer for non-profit company Livv.com, he helps curate the most up-to-date health information for physicians and healthcare consumers. His role in the evolution of integrative medicine is evident through his work with various holistic medical organizations.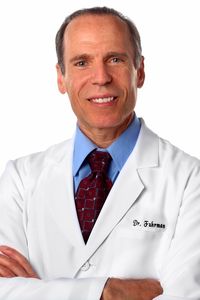 Joel Fuhrman, MD
As a physician who focuses on nutritional medicine, Dr. Fuhrman has been able to help people reverse chronic disease and lose weight for good. With over 25 years of success with his methods, he advocates for a plant-rich diet that focuses on nutrient density per calorie.
Dr. Fuhrman is passionate about bringing his nutrition advice to the forefront. His long list of published works includes best-selling books and scientific journal articles. Through his website, drfuhrman.com, he manages a library of videos, articles, and papers that he has authored first-hand.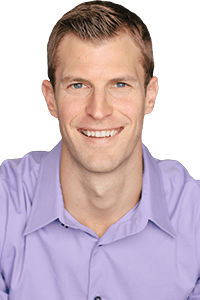 Josh Axe, DC
Dr. Axe is a doctor of chiropractic and natural medicine who started one of the largest functional health clinics in the world. A proponent of real food diets as medicine, he helps people understand how to heal through food.
His website, draxe.com, provides useful tools on exercise, eating, and even self-care home remedies. His well-researched articles always get down to the science and include cited sources.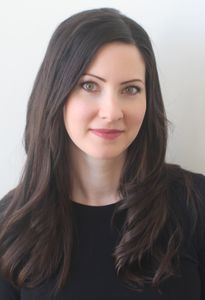 Kelly Brogan, MD
Dr. Kelly Brogan is a holistic women's health psychiatrist who specializes in finding the root cause of mental disorders. Diagnosed with postpartum Hashimoto's disease, Dr. Brogan knew that there had to be a better solution than a lifetime of prescription medications. After two years and an additional pregnancy, she was symptom-free and had her energy back.
She now works to help women get their mood back on track and feel well without depending on drugs. As a medical professional trained at both MIT and Cornell, the information she puts out through her website, kellybroganmd.com, isn't short on scientific support. For evidence-based information on how to feel happier and healthier, Dr. Brogan is your guide.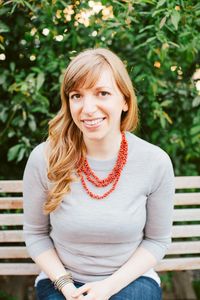 Lara Adler
Lara Adler is a certified holistic health coach who specializes in the effects of environmental toxins on human health. As a health coach, she noticed that one area that people seemed to overlook was the role chemicals have in chronic disease. She understood that everything from autism to thyroid problems could be exacerbated by the invisible toxic load we come into contact with daily.
Through her website, laraadler.com, she creates programs that help inform both clients and other practitioners. She's passionate about uncovering the truth about the questionable ingredients in our home and self-care products. Her fact-focused approach offers insight to those whose struggle may be rooted in chemical toxicity. She gives simple advice that's sure to provide positive results without the overwhelm.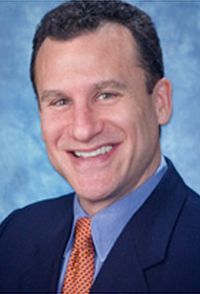 Larry Palevsky, MD
Dr. Lawrence Palevsky is a pediatrician whose practice is focused around managing wellness and disease in children. After receiving his medical degree from NYU, he spent time treating children in the emergency unit as well as intensive care. His "whole child" philosophy draws on diverse methods ranging from Chinese medicine to aromatherapy and nutrition.
Medicine for children and parents can often be a sensitive subject. Parents want the absolute best for their children, and weeding through the current climate of vaccine debates and antibiotic use can be daunting. Dr. Palevsky does his duty to weigh the science while considering what's best for the child first and foremost. The information he offers through his website, drpalevsky.com, looks past the dogma of the system to bring you the most beneficial advice for your child's health.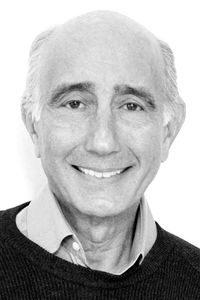 Leo Galland, MD, FACP, FACN
During his western medical training, Dr. Galland quickly became disappointed in the way the system of western medicine treated chronic disease. After starting his own practice, he began checking in with patients months after their appointments to monitor their progress. What he found was that there was a vast array of outcomes despite applying the same treatments. This led him to the idea of individualized medicine, and he soon sought alternative solutions to his patients' problems.
Through his experience, Dr. Galland has seen the importance of moving away from the "one size fits all" method of medicine. He advocates holistic, unique treatments that fit the patient's individual needs. The articles and information on his website, mdheal.org, provide resources for those looking to get heavy into the science behind chronic disease treatments and drug interactions.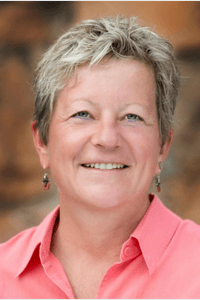 Lise Alschuler, ND, FABNO
As a young pre-med student, Dr. Alschuler was unsure of an exact path to pursue. It wasn't until she discovered naturopathic medicine that she knew what her career would be. Her education and experience came in handy when she was diagnosed with breast cancer in 2008. Using supplements, nutrition, and lifestyle, she was able to maintain a healthful presence even throughout her chemotherapy treatment.
Dr. Alschuler now helps others thrive through cancer diagnosis and treatment. Through her program, iThrive (at drlise.net), she has helped to design physician-approved wellness plans that cater to cancer patients. This program considers the unique needs of each patient and customizes lifestyle tips to help cancer patients heal.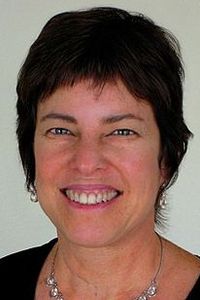 Liz Lipski, PhD, CCN, CNS
Liz Lipski holds a PhD in clinical nutrition and has become an expert educator in digestive health. After many years of clinical practice, she felt that her role in the evolution of integrative nutrition would be best suited in leading future generations of practitioners.
She currently educates and mentors hundreds of nutrition practitioners through her website innovativehealing.com. Here you can find specific articles on cancer and an additional site, www.nutritionandmind.com, that serves as a resource for parents and children dealing with autism.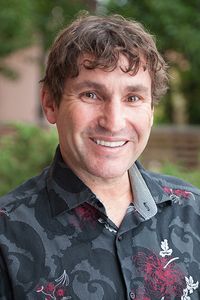 Marc David, MA
Marc David learned about the value of healthy eating at a very young age. Having struggled with health problems since the day he was born, by age five he decided to try adding fruits and veggies to his diet. By age 14, he was virtually symptom-free and knew he had found a calling in the world of nutrition. He realized that medical school wouldn't offer him the education he was looking for and left in his first year. David went on to explore the world of eating and health first-hand, seeking hands-on opportunities wherever he could find them.
One thing that David noticed through his experience was that no one was looking at the psychology behind eating. From what he noticed, there was a lot more at play than simply what people consumed. How and why people consume their food seemed to play a very significant role. It inspired him to found the Institute for the Psychology of Eating. This one-of-a-kind resource and training program is incredibly valuable for anyone looking to understand the mental and emotional aspect of nutrition.
Mark Houston, MD
Dr. Mark Houston is an internist and cardiovascular specialist who has had much success implementing functional medicine into his work. As the founder of the Hypertension Institute, he's a conventional medical doctor whose methods are deeply rooted in lifestyle modification as well as prevention.
The Hypertension Institute has won many awards and is cutting-edge in clinical research for the application of lifestyle medicine and heart disease. Through the library on Dr. Houston's website, hypertensioninstitute.com, you can find everything from scholarly articles to heart-healthy recipes.
Mark Hyman, MD
As a practicing physician and best-selling author, Dr. Mark Hyman feels that everyone deserves to be healthy. Not only does he work with individual patients, but he uses his influence and experience to affect public policy as well. Throughout his career, he's aimed to create content for both practitioner and patient alike and effect positive change in healthcare.
Through his website, drhyman.com, you can find a massive amount of free content that will likely cover any health topic you could think of. Videos, recipes, and articles will help you understand how and why implementing lifestyle changes can enhance your health.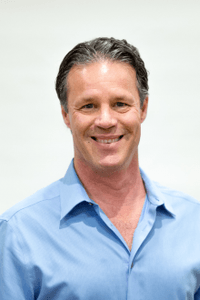 Mark Menolascino, MD
Dr. Mark Menolascino is trained in internal medicine in addition to functional medicine. He's the director of The Meno Clinic, where he uses his medical training in conjunction with alternative treatments including nutrition, Chinese medicine, and homeopathy. As a former professional athlete and trainer, Dr. Menolascino understands the importance of holistic healthcare for body and mind.
In constant pursuit of furthering his knowledge and understanding of human health, he has created some solid resources. Through his website, menoclinic.com, you'll find everything you need in the realm of hormones, anti-aging, and integrative nutrition.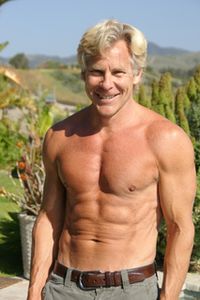 Mark Sisson
Mark Sisson is a health enthusiast who found his way to the wellness world as an athlete. Though he considered attending med school, he chose instead to focus his efforts on competing in long-distance running. Naturally, this endeavor taught him just how important taking care of your body is. Through his experiences, he realized that much of what the conventional world was telling us about health was wrong.
Sisson started his website, www.marksdailyapple.com, to create a space for discussion and exploration of how to decipher the truth in how to be well. He eventually developed "The Primal Blueprint" as a guide for how to get back to our human roots and achieve optimal health. Sisson is a great source for empowering yourself to create a healthy and happy lifestyle.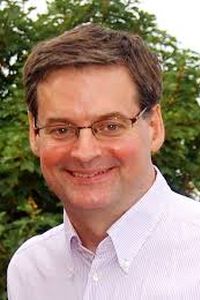 Paul Jaminet, PHD
Paul Jaminet, along with his wife Sou-Ching, are both lifelong scientists with a curiosity for nutrition and aging. This interest led them to begin experimenting with different diets to see which they found most useful. After resolving chronic health issues and seamlessly battling middle age, they decided to share their Perfect Health Diet with the world.
Malnutrition, toxins, infections, and the modern lifestyle are the basis for what they feel causes most of our disease. Through their book and website, perfecthealthdiet.com, they offer tools to mitigate these issues and achieve true human health.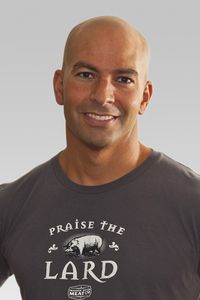 Peter Attia, MD
Despite his medical training at Stanford, it wasn't until much later in his career that Peter Attia learned the value of nutrition in human health. Being what he thought to be a "healthy" eater, Dr. Attia was miffed to find himself overweight and at risk for chronic disease. After doing a bit of his own research, he realized that by switching to a low-carb, ketosis-based diet, he was able to lose weight. During this time, he was also able to drastically reduce his risk indicators on his lab results.
Dr. Attia combines his solid medical science background with self-experimentation to provide insight via his blog The Eating Academy. For those interested in losing weight, preventing chronic disease, and increasing brainpower, this is your one-stop shop.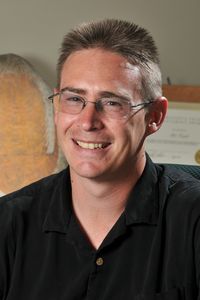 Rob Knight
Rob Knight is the expert on everything gut and microbiome. Co-founder of Knight Labs, he has been working tirelessly to map the world's microbiome. By pairing his interest in programming with bacteria, he began to study and compile data in order to better understand our health through the microscopic world.
Knight has obsessively studied the microbiota of humans and animals, comparing the different types of colonies found even on one organism. He's explored links between different types of bacteria and mental disorders such as schizophrenia and the effects of "good" and "bad" bacteria. For anyone looking to go deep into the microbiology that may dictate our health, Knight Labs is the best place to start.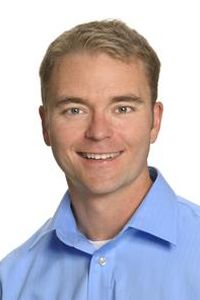 Robb Wolf
Robb Wolf began his journey as a research bioscientist and is often considered one of the pioneers of the Paleo diet. As a former powerlifting champion, he was able to see and feel how real food affected his body's capabilities. He currently consults with high-level athletes on dietary adjustments to enhance athletic performance.
Through his podcast and website robbwolf.com, Wolf compiles information from many trusted professionals. From sleep solutions to autoimmunity, this well-organized resource covers a variety of useful topics.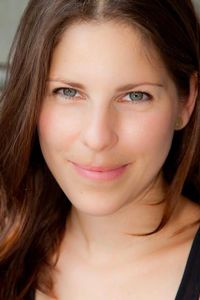 Robin Berzin, MD
Dr. Robin Berzin began her medical practice, Parsley Health, because she wanted to be the change she wished to see in the conventional medical world. After completing medical school at Columbia, Dr. Berzin set out to understand all aspects of functional medicine and alternative methods. Having studied under Dr. Mark Hyman, she learned early on that approaching medicine in a holistic way offers the best results.
Through her practice and blog at robinberzinmd.com, she helps to educate people on how to become masters of their own health. She emphasizes the idea that health happens outside the doctor's office and helps people to create habits that will fuel their journey to wellness.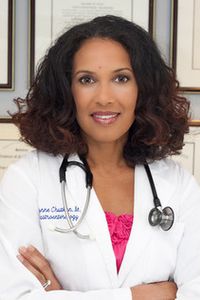 Robynne Chutkan, MD
Dr. Robynne Chutkan is an integrative gastroenterologist with conventional roots who applies integrative wisdom. After receiving her education through Yale and Columbia, Dr. Chutkan opened a practice to help patients overcome digestive disease through diet and lifestyle. She's found that by focusing on things like stress management and nutrition, she has been able to effectively manage digestive disorders.
As a practitioner who is always up on the latest research, she has begun to focus on the role of the microbiome as a key to digestive function. She founded Gutbliss.com as a resource that helps her share what she's learned with a wider audience. Whether you're trying to get rid of bloat or dealing with Crohn's disease, this is one of the most trustworthy sources you can find on digestive health.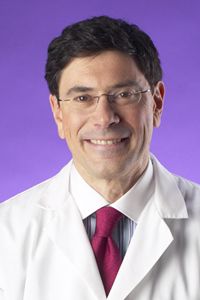 Ronald Hoffman, MD
Considered one of the pioneers of complementary medicine, he's been using a combination of western, eastern, and other alternative techniques in his practice since 1985. Dismayed at the bureaucratic direction western medicine was moving in, Dr. Hoffman founded his clinic the Hoffman Center and began his radio show Intelligent Medicine.
Dr. Hoffman believes that, in order to succeed in healthcare, we can't continue to treat medicine like a factory assembly line. He feels that the current climate of the medical world is detrimental to both the practitioner and the patient. His mission is to share reliable, physician-approved information to help people make the most informed choices possible. For a western medical professional who isn't afraid to keep it real, check out his radio show, books, and more at drhoffman.com.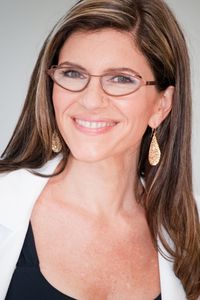 Sara Gottfried, MD
In her thirties, Dr. Sara Gottfried struggled with hormone imbalance that was leaving her tired and overweight. As a Harvard-trained gynecologist, she decided to throw standard medical advice out the window and try implementing lifestyle changes. By changing the way she ate and actually exercising less, she was able to transform herself back to functioning the way she knew she was meant to.
She now uses her platform as a medical doctor to advocate for women to heal their hormones naturally. Her books The Hormone Reset Diet and The Hormone Cure have helped thousands of people get their hormones back on track so that they can live a full life. For more information on her books and online courses, check out SaraGottfriedMD.com.
Sarah Ballantyne, PhD
Sarah Ballantyne, aka the Paleo Mom, received her PhD in medical bioscience and then went on to spend four years in a medical research fellowship. She uses her heavy science background to research and explain the Paleo diet and lifestyle. Ballantyne specifically focuses on practical adjustments for those dealing with autoimmunity.
Through her blog The Paleo Mom, Ballantyne offers information and advice for even the least science-minded reader. Though it's a great resource for those just beginning their journey, you can count on it being backed by accurate and thorough research.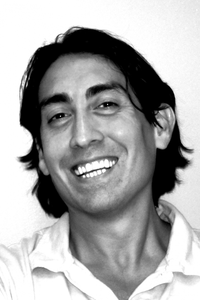 Sayer Ji
Sayer Ji is a writer and researcher whose mission to compile evidence-based alternative approaches to health led him to found Green Med Info, the largest database of reliable natural health information. Aiming to create a space where anyone could weed out fact from fiction, he organized over 30,000 scholarly articles and abstracts.
Looking through the lens of a researcher and philosopher, he brings a healthy balance of skepticism yet open-mindedness to his approach. In his work, he's explored everything from the toxicity of wheat to the curability of cancer. In doing so, he's successfully created a dependable body of information valuable to both clinicians and consumers alike.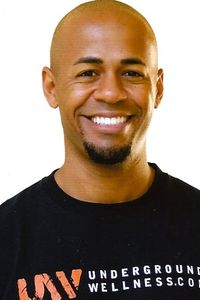 Sean Croxton
As a personal trainer, Sean Croxton grew frustrated with his inability to gain results with his clients. His frustration grew into curiosity as he began to question the standard approach to weight loss. Croxton soon discovered that the "calories in calories out" model he had been taught was deeply flawed. This realization led him down a path of questioning and discovery of how to decipher truth in the health world.
Through his blog and podcast, Underground Wellness, he has interviewed hundreds of professionals in everything from thyroid health to the gut microbiome. His investigative approach works to bring forth the most valuable information possible from the most knowledgeable of sources. He gets in deep and digs out the "truth bombs" that often go against conventional wisdom.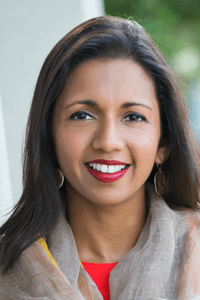 Shilpa Saxena, MD
Dr. Saxena is a family physician who is passionate about empowering patients to become their own healers. By offering simple yet effective lifestyle advice, she reminds people that they are able to achieve wellness given the right tools. Her job becomes figuring out which tools to use for which patient.
Her online "university" at www.drshilpasaxena.com is an archive of videos that are designed to hand the reins back to the patient. In a medical system where we've become dependent on blindly following advice, Dr. Saxena's approach is a breath of fresh air. If you're looking to take the lead on your health, this is one of the best resources available.

Stephanie Davis, DC
Coming from a biochemistry background, Dr. Stephanie Davis found her passion in functional medicine and health. After dealing with her own health issues, she was inspired to help others overcome theirs. Her determination to understand the root cause of disease has been vital to her success as a practitioner. Her extensive post-graduate work demonstrates an unstoppable quest to become a well-rounded and knowledgeable practitioner.
On her website, drstephaniedavis.com, Dr. Davis covers thyroid, autoimmunity, and gut and brain health and dysfunction. This simple and easily digestible resource is perfect for anyone who's just beginning their journey.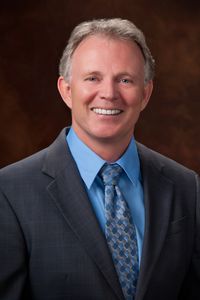 Steven Masley, MD, FAHA, FAAFP, FACN, CNS
As a physician specializing in heart disease and aging, Dr. Steven Masley has become one of the top patient educators in his field. He's passionate about examining different aspects of lifestyle and how they affect human health. Dr. Masley has published dozens of scientific research papers that have helped doctors to understand aging and disease. In his most recent publication Smart Fat, he turns his research into actionable advice for anyone looking to get heart-healthy.
Dr. Masley follows a holistic philosophy and shares his knowledge to help others become empowered in health. His blog at drmasley.com is thoughtfully curated and authored by the doctor himself so you can feel confident that nothing is watered down.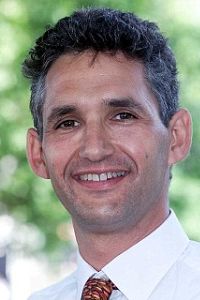 Tim Spector
Tim Spector is a professor of genetic epidemiology and researches the intricate role of the microbiome and genetics. Rather than focusing just on overall human health, he zooms in and observes how genes and microbes are at the wheel. He has published over 800 articles and is currently considered to be one of the top most cited scientists.
Spector's experience with research genetics and twins has given him unique insight into how the body works in both health and disease. His blog (www.tim-spector.co.uk) and books are sure to make you ponder things a little differently. Spector uses his platform to question certain "truths," even within the alternative health world, and may force you to rethink your approach to health.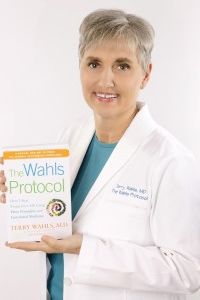 Terry Wahls, MD
As a medical doctor, upon being diagnosed with multiple sclerosis, Dr. Wahls decided to fight back and pored over the latest research on her disease. She discovered that through a regimented, nutrient-dense diet, she was able to reverse the debilitating symptoms of a disease that's considered incurable. After going from a reclining wheelchair to riding her bike five miles to work, she began implementing her findings with other MS patients.
Through her work and experience she developed The Wahls Protocol. This specialized Paleo-style diet aims to fill the nutrient deficiencies that may play a role in the progression of autoimmune disease. She has been able to successfully replicate her own improvements with other MS patients and continues to advocate for an alternative approach to disease within the current medical system. For more on her amazing story and protocol, head over to TerryWahls.com.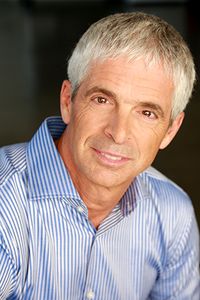 Tom O'Bryan, DC
Dr. Tom O'Bryan is a world-renowned author and speaker who has helped bring the implications of gluten sensitivity to light. His research into both celiac and non-celiac gluten intolerance provides important insight into this often overlooked problem. Dr. O'Bryan is a proponent of using functional medicine techniques by recognizing the body as a whole and considering a diverse range of possible solutions.
Dr. O'Bryan's website, www.thedr.com, is the ultimate guide for anyone dealing with gluten intolerance or celiac. His archive of research articles aims to help people understand and improve their symptoms to achieve the best possible quality of life.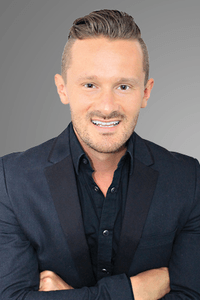 Will Cole, DC
Dr. Will Cole is a functional medicine practitioner and doctor of chiropractic who consults with people around the world to help them get to the root cause of their disease. He advocates for treating the person rather than just the disease to restore optimum health.
Trained to work in conjunction with medical doctors, he's used this unique vantage point to understand how to treat health first. Using this method, he's able to focus on restoring balance in order to eliminate symptoms. His website, drwillcole.com, provides articles and courses to help you understand how to achieve the same results.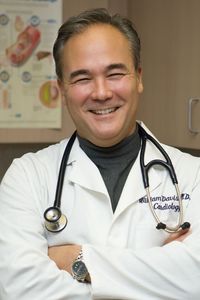 William Davis, MD
Dr. William Davis, cardiologist, health crusader, and author of Wheat Belly, began to question the standard approach to heart disease when he found success with his patients through implementing diet and lifestyle changes. One of his biggest realizations was that the low-fat, "heart healthy" whole grain advice he had been taught in med school wasn't only misguided but harmful.
Despite advanced training in cardiac surgery, he's left those tools behind in favor of a more effective preventative approach. As the medical director of a successful heart disease prevention and reversal program, you won't find him endorsing the latest drug or surgery.